DUEMILA30 2019
Youth Film Festival for a Sustainable Revolution
Milan, from the 13th to the 15th of September 2019
Duemila30 is an international Festival of Impact Filmmaking focused on the 17 Sustainable Development Goals (SDGs) of the 2030 Agenda.
The festival is dedicated to young students, aspiring directors and cinephiles, and organised by the cultural association Quindici19 in collaboration with the United Nations Regional Information Centre (UNRIC).
The challenge is to talk about the 2030 Agenda through short films, with originality and creativity.
The three days of the Festival are full of workshops, masterclasses, and events, with the participation of members of the movie industry and of the world of social activism, examining the connection between cinema and social responsibility.
Directors
Director:
noun Amer. |dəˈrektər| Brit. |dɪˈrɛktə|
A young Director or an aspiring director with a burning passion to make a change through films.
Ambassadors
Ambassador:
noun Amer. |æmˈbæsədər| Brit. |amˈbasədə|
A student interested in learning the potentialities of cinema and the importance of its social impact.
Opening Ceremony at Palazzo Reale
Guest speakers from UNRIC, Enel Foundation and UNAFF.
"Non voltarti dall'altra parte" at Casa Emergency
A 360 ° journey in the Ashti camp, in northern Iraq, where millions of people fleeing the war have found refuge.

In collaboration with Emergency.
Screenings
"Artifishal" by Patagonia at C.I.Q.
"Appuntamento ai marinai" by Ariam Tekle at Nuovo Armenia
Short films of Duemila30 Contest at Madama Hostel&Bistrot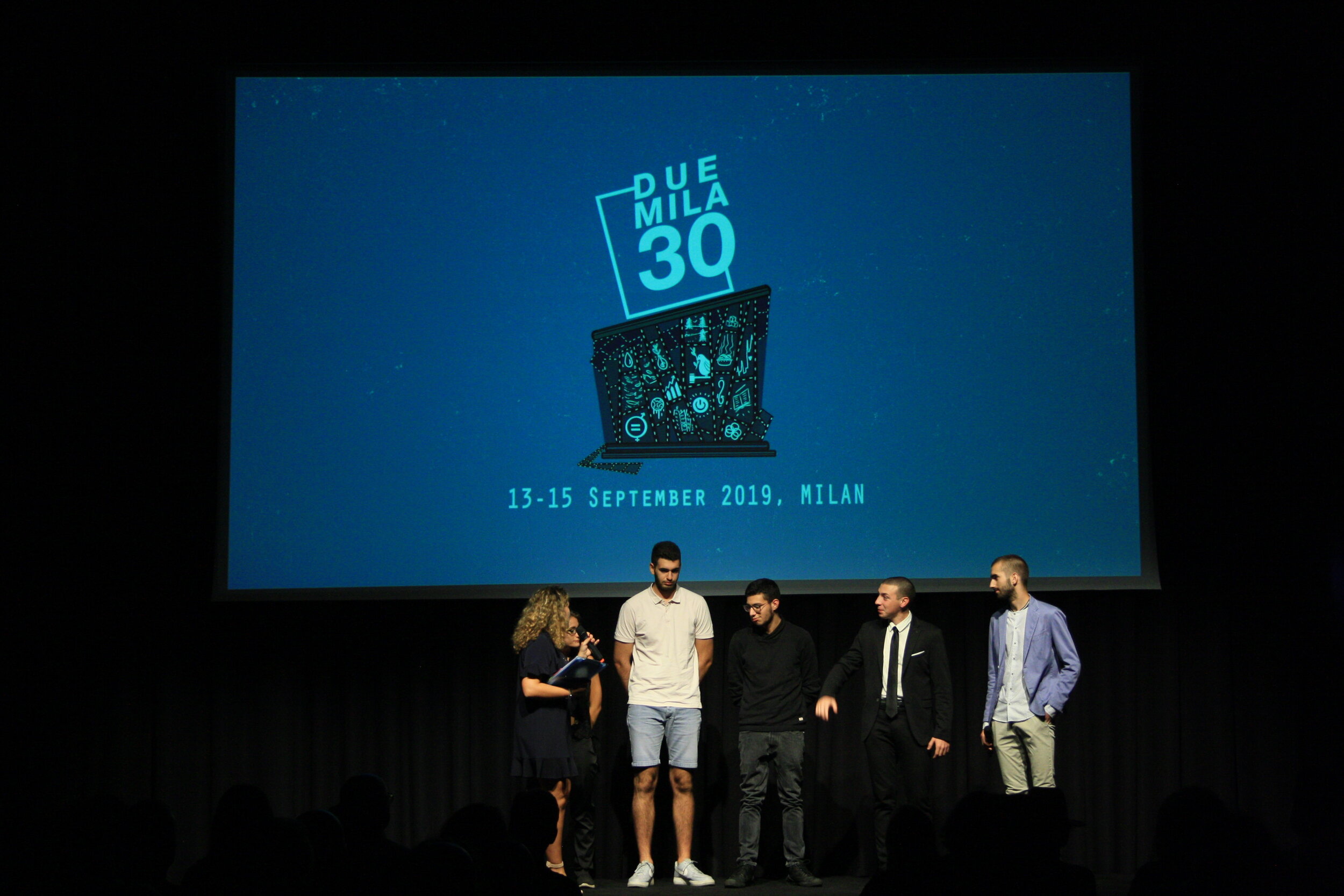 Closing Ceremony at Fondazione Feltrinelli
Guest speakers:
Filippo del Corno - Assessore alla Cultura
Lisa Russell - Filmmaker
Andrè Singer - Anthropologist and Filmmaker
WINNERS OF THE SHORT FILM CONTEST
• INNOVATORS CATEGORY 💡:
"No Bad Endings" by Ziv Hermelin-Shadar, Israel.
Jury member at the 77th Venice Film Festival for the Green Drop Award 2020.
• DREAMERS CATEGORY ✨:
"Sincerely Anthony" by Max Shoham, Canada.
Mentorship at the company HD Production in Rome.
Iniziativa realizzata nell'ambito del Piano Nazionale Cinema per la Scuola promosso da